The Central University of Technology employs over 800 academic and research staff spread across four faculties: Faculty of Engineering and Information Technology;  Faculty of Health and Environmental Sciences; Faculty of Humanities; Faculty of Management Sciences and General description for Africa Universities site.
What documents should I have ready for application?
Current Matriculants: upload Final Grade 11 results or Grade 12 June results.
Already Matriculated applicants: you will have to upload your certified ID and Senior Certificate.
Higher Qualifications than matric: you will have to upload your certified ID, Senior Certificate, your qualification(s) and study record.
Postgraduate Applicants: Visit the Head of the Department / Assistant Deans, Research Innovation and Engagement to discuss research project for Masters or Doctorate study before applying online. For more information, Postgraduate Studies.
Application to the CUT is free
Individuals are promoting that they can assist prospective students in applying. The Central University of Technology, Free State (CUT) would like to warn all prospective students that there is no way other than the process described here for application.
If you are asked for money to assist you with your application, you are being swindled by scammers.
No application fee. No authorised consultants to assist with the application.
Application feedback
Allow for 6 – 10 weeks for feedback from the date of application. Use the online system to check your application status.
Need more information?
Need help with application?
Have trouble with the system PIN or student number?
We have been receiving several enquiries about PIN and/or Student number for the application system. A guide has been created to assist.
Download the Retrieve CUT PIN and/or Student nr steps.pdf (PDF)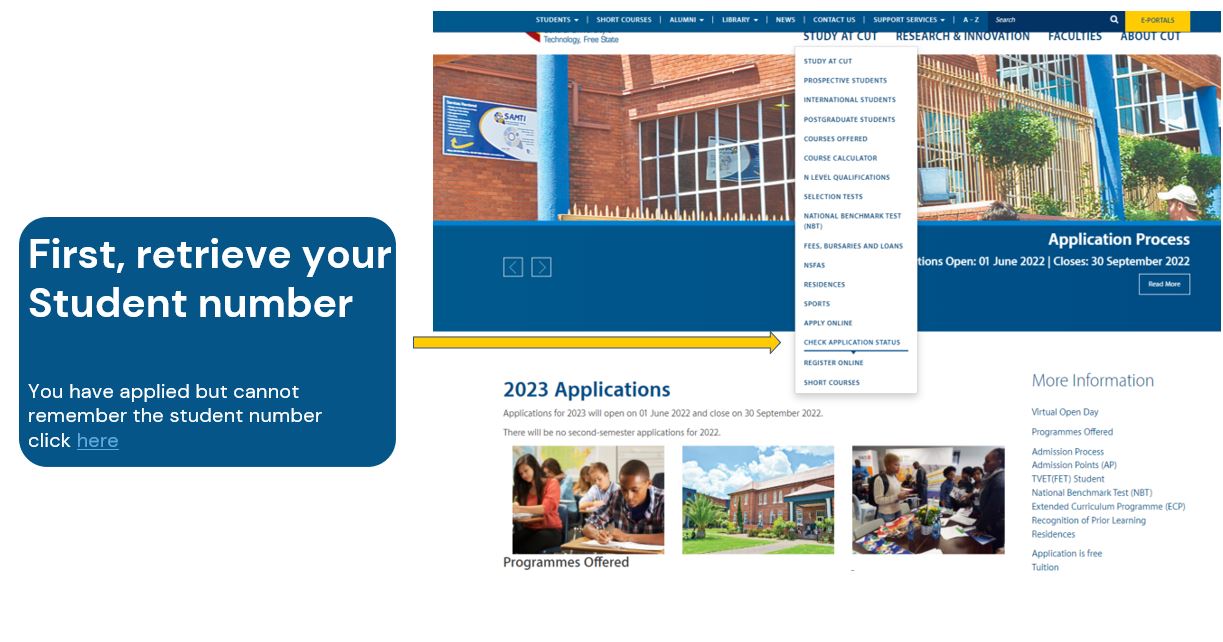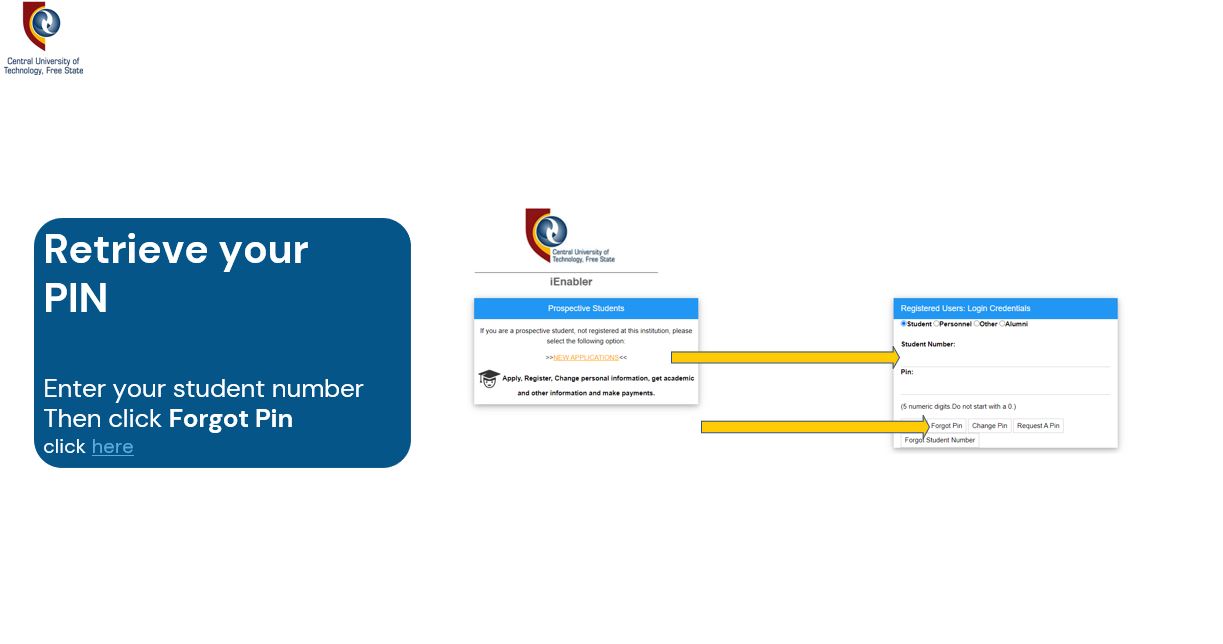 Download the How to Apply Online – A System Guide (PDF)